Product
ST-D03 HM3 Automatic Alcohol Dispenser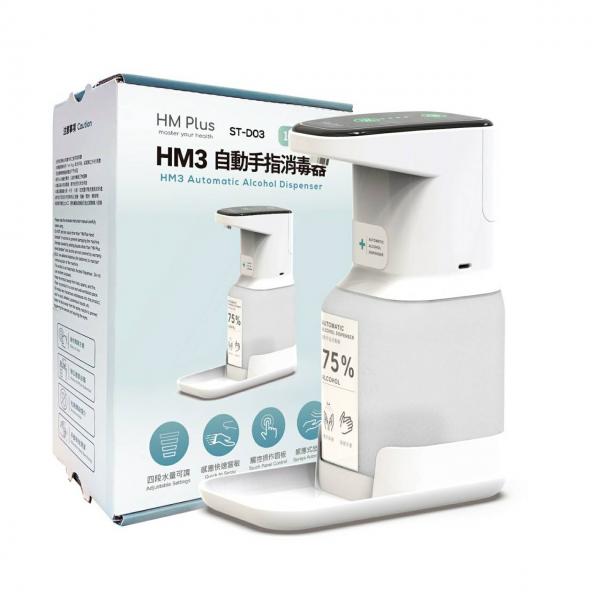 Product ID: ST-D03 HM3
Features
Nozzle designed with an infrared sensor sprays alcohol Automatically, preventing physical contact with the machine.
Sprays in just 0.5 seconds.
Designed with four spray volume settings to suit everyone's personal preference. Settings are adjustable by the touch of a finger.
Lightweight and easy to install. It can be placed on a platform or hung up.
Able to be powered through USB-A to USB-C charging cable. The product is not rechargeable.
Suitable for homes, offices, and public spaces.
Sophisticated touch panel displays settings clearly.
ST-D03 HM3

Specifications:
Specifications
Dimensions: 100 x 130 x 238 mm *Weight:400 g including the container and batteries
Pump: DC pump *Container capacity: 1000 ml
Material: plastic, metal *Container material: HDPE
USB-C Specification: 5V1A *Power supply: AA-size alkaline battery x 4
Contents:HM3 Automatic Alcohol Dispenser x1, AA-size alkaline battery x4,drip tray x 1, USB-A to USB-C charging cable
Four adjusting segments (+-0.2 cc)
1st-segment:0.5 cc (default)/2nd-segment:0.7 cc/3rd-segment:1.0cc/4th-segment:1.5 cc