Product
Ground Rodent Repeller, Mole Repeller, Rodent Repeller, Pest Repeller, Rat Repeller

HIGH POWER GROUND RODENT REPELLER (Plastic)
Product ID: LA-1697P
HIGH POWER GROUND RODENT REPELLER (Plastic)
KEEP BURROWING RODENTS OUT OF YOUR YARD AND GARDEN FOREVER!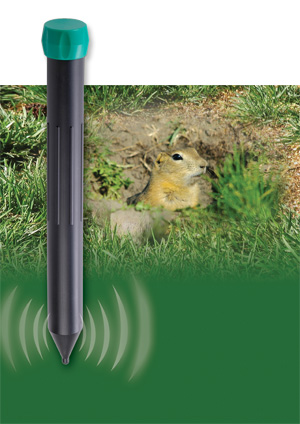 The product has already been proven to be extremely effective against ground rodents. It is understood that ground rodents use their keen sense of hearing to detect ground vibrations. Ground vibrations warns Rodents of impending danger and makers them to run away. The ground rodent repeller makes use of this Fact to scare away ground rodents. It emits sonic sound waves which fools the rodents into thinking that there are actually ground vibrations. Vibrating sound inside the stake at 30 second interval produces a very dynamic sound, causing all ground rodents within the area of 1,250 Sq. Mtr.(11,250 Sq. ft.) to escape.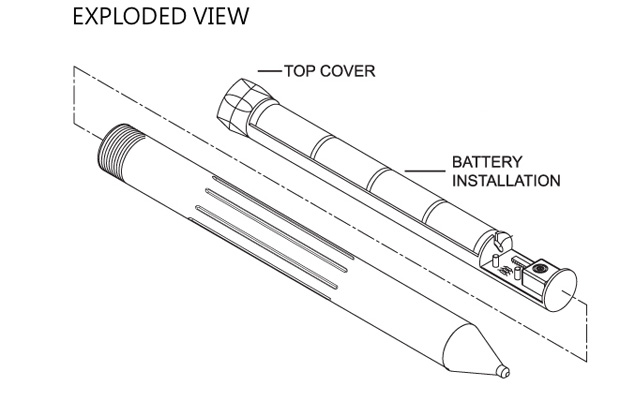 FEATURES
Easily installed and no maintenance required.
No More Messy Traps or Chemicals
Safe and Effective
100% water Resistant
BURROWING RODENTS AFFECTED:
Gophers
Moles
Ground squirrels
Also, Shrews, Voles, Pocket Mice and Kangaroo Rats 

SPECIFICATIONS
Material: Plastic
Dimensions: 35cm(L) x 4.4cm(Diameter)
Wight: 132 grams w/o battery
Power: 1.5V(4 x C cell Alkaline Batteries)
Frequency: 400Hz
Effective range: 1,250 Sq. Mtr.(11,250 Sq. ft.) Approx. 

Worldwide Patent
MADE IN TAIWAN